SOWETO TOTES
During my time at Love Jozi, we were commissioned by the City of Johannesburg to design the tote that would be given to all attendees at an International Women's Forum conference in Soweto.
Love Jozi does not stem from "I love Lozi", but rather Love from Jozi.
It was only natural to include a section of the city for attendees to take away with them.
Taking inspiration from previous Love Jozi projects and creative direction from owner and creative mastermind Bradley Kirshenbaum, I created a graphic map of Soweto — where the conference was being held — on one side and Johannesburg CBD. It highlights the railway-line and Vilikazi Street that was once home to both Nelson Mandela and Archbishop Desmond Tutu as well as Johannesburg's iconic highway system.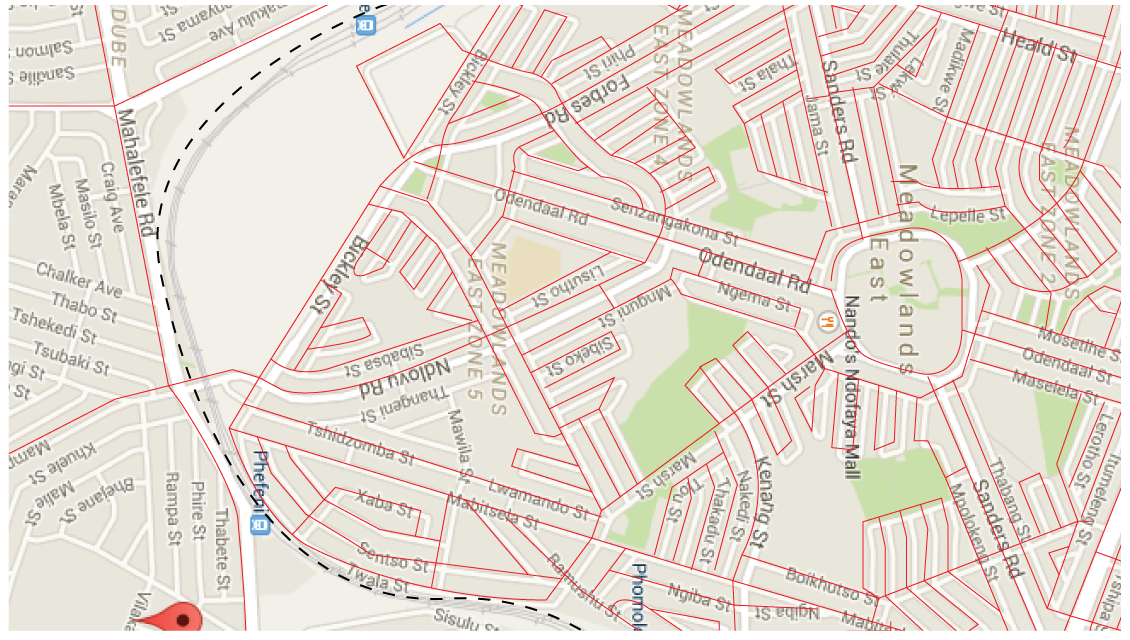 All the roads were traced from google maps. The railway was marked as a dotted line so that it was easily distinguishable from the rest of the streets.
Following the basic trace the lines were then converted to a cleaner stylized map. The thick black line on the Johannesburg side are its iconic highways and the dashed line on the Soweto side is the train track that runs through the city. They are of the same weight to create a similar visual impact on both sides of the bag
I included Vilakhazi street on the Soweto side of the tote for the conference to add a little more visual interest, as well as to differentiate the conference bags from the normal bags we would also be selling to the public by marking out the locations at which the conference would be taking place.